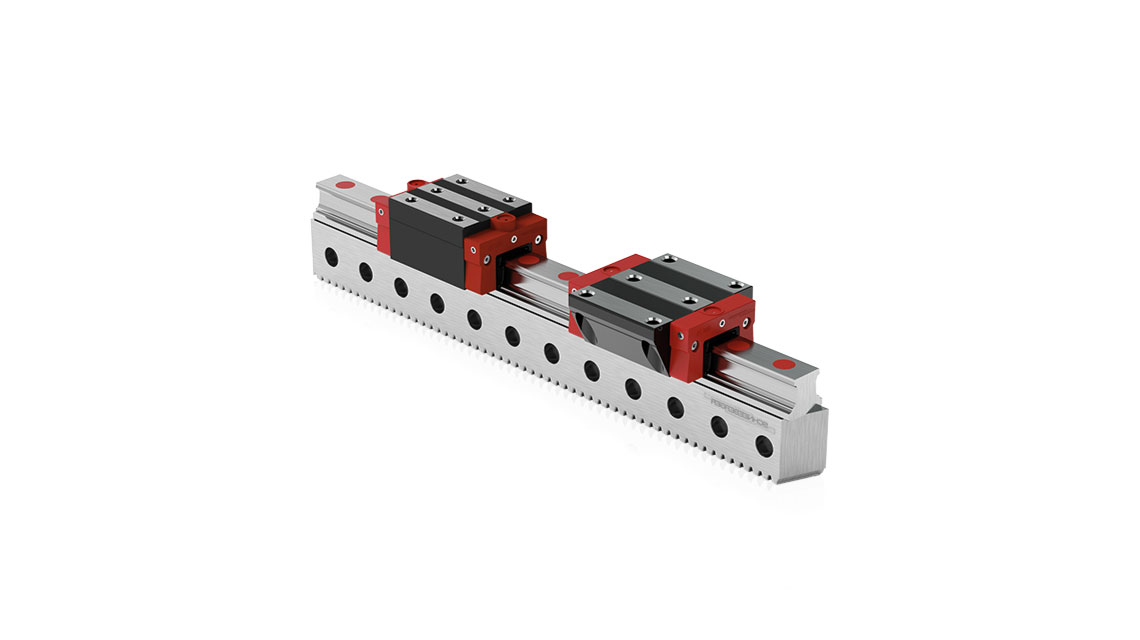 Monorail BZ
Skenstyrningar från Schneeberger med integrerade kuggstänger.
Integrerade kuggstänger
SCHNEEBERGER's MONORAIL BZ systems are high-precision linear guide systems with integral rack drive, based on the company's proven MONORAIL BM profile guideways with balls.
Outlay on the production of machine beds, the installation and alignment of the guideway and gearing are substantially reduced. Single piece rail systems are available up to a length of 6 metres.
The design of the MONORAIL BZ provides for superb operating characteristics, high load-bearing capacity and rigidity together with a long service life thanks to the use of the tried-and-tested MONORAIL BM profile guideway and to the high transmittable forces, smooth running and optimum positioning accuracy offered by ground, hardened and precise helical gearing of superlative quality.
Fördelar med Monorail BZ:
Single-piece system length up to 6000 mm
Two different sizes BZ 25 and BZ 35
Toothed rack in a high quality (hardened and ground)
Cost savings up to 25 % possible through the reduction of expenses on manufacturing and assembly
Best running characteristics, high load carrying capacity and lifetime based on the MONORAIL BM guideways
An uncompromising alignment to the customers requirements by means of the utilization of the ball guideway BM and by means of different toothing qualities
Produktspecifikation Monorail BZ:
NX
standard,
half pitch

Buildsizes / Rail build forms

Size 25
BZ S 25-NX
Size 35
BZ S 35-NX

Features

Screwable from the side
Good accessibility of the fixing screws
Great single-part system length
Produktkatalog:
Kontakta EIE Maskin AB för mer information: